We continue to improve the way we do things in many different ways. Some changes take place in our Units, others take place in the way we manage our portfolio of Client sites and some changes transform the way the entire company operates.
Improving Our Performance
Continuous Improvement 
Continuous Improvements in the Management Systems and in Quality, Environmental and Safety performance, are achieved by:
Setting and progressing improvement objectives.
Training & development
Action plans to address results from data analyses.
Identifying quality improvements.
Auditing to address non-conformances as well as including suggestions for improvement.
Sharing best practices through communities of practice experts.
Management Review.
Corrective Actions
All non-conformance's and incidents are investigated and corrective action is taken, if required, to resolve the non-conformance and prevent recurrence, according to our Improvements/Non-Conformance Procedure.  All Improvements undertaken are themselves reviewed for effectiveness. 
Preventative Actions
Potential non-conformance's are identified during normal routine inspections, audits, meeting and reviews and are dealt with in the same way as non-conformance's, using the Improvement/Non-conformance Procedure.
Monitoring and Auditing
Introduction
To continually improve the quality of our businesses we use the ISO 9001: 2015 international quality standard as the basis of our management system.  This provides a framework for Compass Group to control its processes in order to achieve our objectives, including customer satisfaction, regulatory compliance and continual improvement.
We have a 'top level' document 'The Business Management System (BMS) Manual. Its not designed for sites to use but explains how our Business Management System (BMS) is Structured. 
1st Tier Auditing: AIR3 HSE Quarterly Record 
The Unit Manager will use the HSE Quarterly Record to complete a self-assessment of their unit covering five key areas: Health & Safety, Food Safety, Environment and Quality.
The HSE Quarterly Record is available to complete online via the AIR3 system using this link or by scanning the QR Code with your mobile device. To assist and guide you through completing the online record please refer to the AIR3 HSE Quarterly Record Reporting Guide. 
Alternatively, a hard copy of the HSE Quarterly Record is available to download and print should you not be using the HSE Logbook. If your unit is using the Compass Food Safety Log Book there is also a reference to complete the record via QR Code. 
When completing this record the Manager must ensure that they answer honestly and accurately and that any actions raised are listed on the Action Plan and are closed out within a reasonable timeframe with any relevant noted.
If you have any queries regarding the self-assessment, please contact the HSE Department Helpdesk by emailing them at hse@compass-group.co.uk.
For Healthcare Quarterly Records please visit Monthly Safety Walk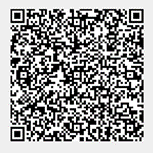 Scan to complete by tablet or phone
2nd Tier Auditing: Internal Audit Programme
This 'first tier' audit process is supplemented by a 2nd tier audit process conducted by either the HSE Managers or HSE Auditors / Champions (trained operators who act as a focal point for HSE issues).  Internal audits ensure that our Business Management Systems are operating satisfactorily, and that our policy and objectives are achieved.  Quality Improvements/Non-conformances resulting from the results of audits are undertaken in the shortest practical timescale.  Copies of all audit reports are retained and their results are reviewed at Management Review Meetings.
All employees involved in auditing are trained in-house audit techniques and audit sites independent of the areas they work at.  Audit reports are monitored to ensure auditor competence. 
The 2nd tier audit is completed by accessing the AIR3 system (only authorised and trained auditors are given access).  A hard copy document is available to assist auditors in preparing for or completing a 2nd tier internal audit.
We have a minimum target of 570 of in scope units to be audited per annum.  To assist in this, we have enlisted the support of an external partner, CSC.  They audit using our AIR3 system and the standard audits are identical to our own internal audits.
3rd Tier Auditing: Independent External Audits
A third tier audit process is conducted by external bodies accredited by UKAS to an agreed programme.  We work with several certification bodies, however the majority of our external audits are conducted by ISOQAR.