Resilience, Crisis Management, Business Continuity and Security
Events that threaten the reputation and operations of Compass Group are becoming an everyday occurrence. Our focus is to help Compass Group prepare, respond and remediate disruptive events, to support sustained survival and growth as the UK and Ireland's No.1 catering and support services provider. Accidents, food safety incidents, cyber-attacks, supply chain failures, terrorist attacks, extreme weather events and power failures are just some of the causes that may affect our ability to deliver our service to our clients.
We have developed a range of plans and support mechanisms to respond to these disruptions.
Our response depends on the level of the incident. For more information on classifying incident levels see our Crisis Management Guide.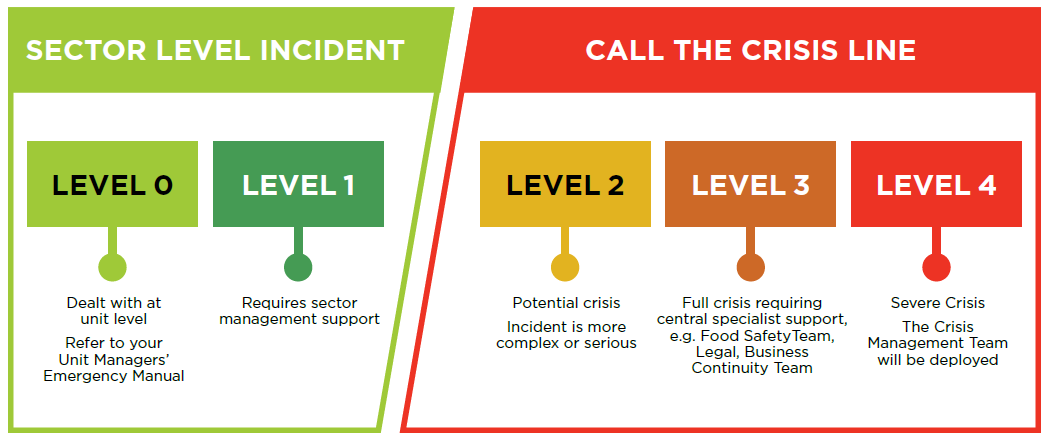 In the event of a crisis at your location call this free phone number (available 24/7) and our Crisis Management Team will get help to you
COMPASS CRISIS LINE: 0800 011 4630