Below you will find useful information about external H&S training providers specific to BOM services, approved by Compass. You can also find out about other Compass approved H&S training providers here.
If you are unsure about what courses you need, please contact your sector HSE manager.

The Compass Group approved provider for Technical Skills and Health and Safety training, and first choice for Electrical and Mechanical Training.
For more information use the following links or visit Develop Training website:
Develop Training Brochure
Develop Training Course Calendar 2019
Useful contact details:
Roland Rollinson | Client Development Advisor
Tel: 01347 825525
Email: Roland.Rollinson@developtraining.co.uk
enquiries@developtraining.co.uk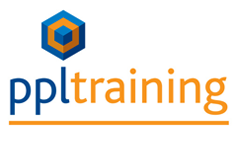 The Compass Group approved provider for Mechanical, Electrical & Water Hygiene (Legionella) training.
For more information use the links below or visit PPLTraining website:
Mechanical, Electrical & Water Hygiene Training Course Programme 2019
Control of Legionella Within Water Systems and Evaporative Cooling Systems

Useful contact details: