Looking for a nominated supplier for a specific training or task?
Below you will find contact details for most commonly used nominated suppliers. If you cannot find what you are looking for, please contact Foodbuy Support Team or your HSE Manager for further advice.
Astutis
For: External HSE training courses - NEBOSH, IOSH, Fire Marshall/Warden, CDM and many more.
How: For more information about the courses and how to book them go to Compass Group dedicated page on Astutis UK website.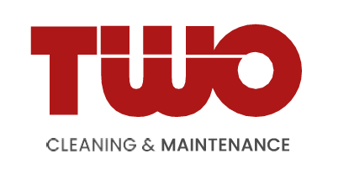 For: Kitchen cleaning and hygiene services designed to keep your facilities clean, safe and legally compliant. 
Website: www.two-services.com
Email: sales@two-services.com
Tel: 01268 727603
Bunzl Lockhart

For: Personal Protective Equipment (PPE), including safety footwear.
How: Visit Bunzl Lockhart website and sign in to your Lockhart account.
Other: For branded products contact the Lockhart Admin Team via email or phone 03701 667 277.
To order any uniform wear (i.e. non-safety clothing, high vis jacket, etc.) email Business Wear Company.
When talking about the importance of PPE Mark Armstrong, HSE Director at Compass Group UK & Ireland, said: "We're committed to continually enhancing the support we provide to our colleagues to make their working environment comfortable and safe and the introduction of this new PPE is a great reflection of this continuing commitment. on improving the level of 'care' Compass demonstrate to their workforce We're really proud of the new range and have already received fantastic feedback from colleagues across the business.
Use the PPE Product Guide 2023 or Technical Services Division PPE Product Guide to ensure you order the right product. The Guide includes the Lockhart code and image of the product to help units when ordering. This and all other relevant PPE documents are available online.
Chubb
For: Fire alarm systems, service & maintenance, fire extinguishers, fire training & risk assessments.
How: Contact Ryan Brown, Strategic Relationship Director for Chubb via email or tel. 07748 8639633. 
Highfield Qualifications
For: Level 3 Food Safety Certificate (e-learning).
How: All course booking must be authorised by colleagues' line managers using the Highfield E-learning Authorisation Form;
The completed Form to be emailed to highfield@compass-group.co.uk;
Upon receiving the completed form the course attendee will be contacted with further instructions on the email provided (please ensure all information on the completed form is correct).
For more information visit Highfield Level 3 Food Safety Training page.
Linney 
For: Printing orders, e.g. labels, Log books, campaign materials, packaging.
How: Go to Linney My Store and sign in to your Linney account.
Other: For any help or assistance contact Customer Response Centre via email.
St John Ambulance

For: First Aid Training courses; Fire Marshal/Warden courses also available.
How: You can search for the available course dates near you on St John Ambulance website.
To book a First Aid course or make a general enquiry contact SJA customer services using the online form or call direct on 0844 770 4800.
You can also enquire about the on-site training delivery via completing the online form.
Other: You might be asked to set up an account with SJA, if you do not have one already. To set up an account with SJA you need to provide the following information:
- Name of Company:
- Postcode and address:
- Main contact:
- Email of main contact:
- Telephone number:
Posturite Ltd

For: Specialist DSE products such as chairs and standing desks where required following a DSE Assessment. Most off the products come with a 15% discount and 30-Day sale or return "Trial" when contacting Compass Account Manager directly to place orders. Do not order via the website as the discount and trial period may not be applied.
Product details available on their website - https://www.posturite.co.uk/
How: Contact Scott Middlemast, Phone: 07826 945951 or Email: scottmiddlemast@posturite.co.uk
Bright Hygiene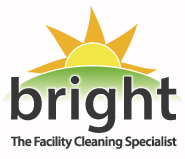 For: Specialist deep cleaning of kitchens and ductwork.
How: For a new survey please contact Joanne Farrington (Sales Office Manager) on 01279 400328